FOUNDER
of the POD
BEST
of POD
Congratulations!! Your site is site of the week under category: Soap Operas. Thanks for contributing to a better sense of community on the web. We value those of you taking the web to the next level.
-WebTrips Network(tm) Production Staff
I find the content a lot of fun...but the real treat is the ongoing surveys she maintains...An easy site to manuever, Kelly's SoapBox earns our nod for AWFB's site of the week.
-AWFB

"Out of the thousands of submissions we receive a month your site stood several notches above and you should be proud!"
-JM Pierce
Great job, good content and presentation and nice graphics plus easy to navigate. A positive contribution to the web."
-Bill Darling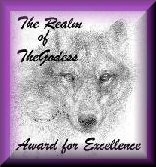 Congratulations!!! I am honored to offer you the awards from The Realm of TheGodess.....!!
-TheGoddess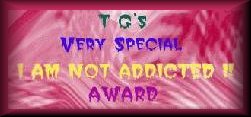 I had a great time visiting!!! Thanks for the invite, and keep up the great work!
-TheGoddess